Before December 6, 2012, Google offered a free service of G Suite also known as the Legacy free edition of Google Apps that had a reduced set of business features.
However, The G Suite Legacy free edition will no longer be available starting June 1, 2022. Google recommends three options for who owns the legacy free edition:
Upgrade to the paid Google Workspace subscription that meets your needs and take advantage of special discounts. Upgrading doesn't affect data or service availability.
Join the waiting list for a no-cost option where users won't be able to use the premium features of using Gmail with your custom domain.
Qualifying educational institutions have the option to migrate to the free edition, Google Workspace for Educational Fundamentals, without service disruption.
Now Question arises is What are the premium features offered with Google Workspace?
By upgrading to the Google Workspace, you'll unlock 24/7 support and access to the other premium collaboration and security features based on the edition you choose:
Business Starter

Double the storage to 30GB to securely keep over 100 different file types.
9% up time guarantee of Google Workspace services being available when users need them
Protect devices with fundamental endpoint management and audit logs with enhanced security
Increase in subscriptions like adding Google voice to get the dedicated business phone number.

Business Standard-

Get 2Tb storage per user of Drive storage to securely keep over 100 different file types.
Better data protection and devices with endpoint management, fundamental data regions, and trusted domains.
Enhanced needed Collaboration- Advanced collaboration with guest access, chat rooms, Drives sharing feature, approvals, and visitor document sharing.

Enterprise Standard
As much storage as users need to securely keep over 100 different file types.
Capacity of over 500 participants in Google Meet with Drive recordings and many other attractive features like noise cancellation, Polls, Q&A, live stream meetings and many more.
Advance Security and compliance controls for better protection of user data, devices equipped with data loss protection, enterprise endpoint management and data retention.
Data retention and eDiscovery with features like retain, search and export your data with the vault.
Enhanced Support with accelerated response time, intelligent tagging system and support for third-party apps.
Choose your preferred Google Workspace Subscription-
Google Workspace individuals include all core services in the G Suite Legacy free edition, such as Gmail, Drive, Meet, Calendar and Meet.
These are the recommendation by Google on choosing the Workspace edition upgrade-
Google Workspace Business edition will have access to up to 300 users. For more than 300 users, you'll need to upgrade to the Enterprise edition.
Make sure users include the features they love and rely on today
Users will get their invoice at the beginning of September 2022 if they self-upgrade to Google Workspace. However, it will start immediately, if users work with a Google Sales representative.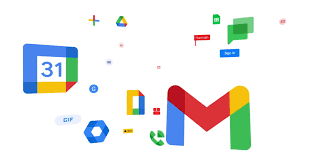 What are the options where users can use G Suite without upgrading?
The only option which is offered by Google for free users and the continuation of the G Suite free edition is NO COST OPTION.
NO-COST OPTION-
A no cost-option will be available for all customers who don't want to use Gmail with their custom domain. Customers who choose this option will retain access to the no-cost version of Google Workspace services such as Google Drive and Google Meet and additional Google services like Google Search, Google Maps, YouTube and many other services. Users will retain access to paid content such as movies, and books purchased in the Google Play Store.
Users need to join the waiting list in the Google Admin Console before the 1st of June, 2022, until then your account is not automatically upgraded to Google Workspace.
Those users will remain on the G Suite legacy free edition until the no-cost option is available who are in the waiting list. Once the co-cost options are available, Google will be in touch with the account's users. However, Google will have to give 60 days to evaluate the no-cost option or choose Google Workspace before any changes are made to your account.
If users change their minds after joining the waiting list for the no-cost option, they'll still be able to upgrade to Google. Google has also included a link to the survey on the updated support page.
It is aimed at G Suite admins with 10 or fewer users who used the services for "non-business purposes". Although the exact purpose of this survey is unclear at this moment, Google has mentioned that users filling out the survey would receive updates for their legacy accounts in the coming months. This suggests that the company was unable to estimate the impact of its decision that will come into force on July 1, 2022.
Overall, Google is not likely to bring a full-fledged alternative to G Suite legacy free edition that was available for free to users between 2006 and 2012. The company appears to have a solution in the works that would work like the regular Google account to let users transfer their content and data to some extent. In 2012, Google decided to do away with the free version but still allowed non-paid users to continue their accounts. The favour is essentially ending this year.
Google also stated that it had been helping customers transition to new editions where there's more value than even more. Google also has expressed that users will experience the 24/7 support and 99.9% up time and more storage and also it is offering discounts on Google Workspace subscriptions to help ease the transition.
Overall, the only way to use Google Legacy free edition is to join the waiting list for the cost option which will be available soon. Though the no-cost option doesn't offer the services offered in the Legacy version, it is the best possible option available so far.