Merry Christmas 2023: The Ultimate Guide to Celebrating in Style
As we approach the end of another year, it's hard to believe that Christmas 2023 is just around the corner. This holiday season brings with it a sense of anticipation and excitement, as we look forward to spending time with loved ones, exchanging gifts, and indulging in delicious food and drinks.
With the world slowly returning to normalcy, it's the perfect time to plan ahead and make Merry Christmas 2023 a truly memorable one. Whether you're a seasoned Christmas veteran or a first-time host, this ultimate guide will provide you with all the inspiration and tips you need to celebrate in style. So let's get ready to deck the halls, spread joy and cheer, and make this Christmas one to remember for years to come!
A Look into Christmas 2023: Expectations and Trends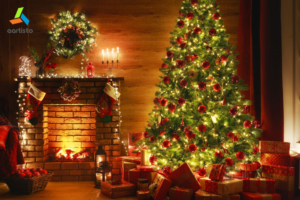 Get ready for an exciting Christmas in 2023! This section will give you a sneak peek into what to expect and the latest trends. From innovative decorations to new traditions, we'll explore all the exciting aspects of this upcoming holiday season. Discover the hottest color palettes, must-have ornaments, and popular activities that will make your Christmas 2023 celebration unforgettable.
Stay ahead of the curve and prepare to wow your guests with the latest trends in festive decor, food, and entertainment. This year, sustainability will be a key focus in Christmas decor. Expect to see eco-friendly materials and recycled ornaments taking center stage. Natural elements such as wood, greenery, and dried flowers will bring a touch of warmth and simplicity to your holiday aesthetic.
In terms of color palettes, expect a shift towards softer tones. Pastels, particularly blush pink and mint green, will be popular choices for a dreamy and romantic Christmas ambiance. Traditional red and green will still have their place, but with a modern twist.
When it comes to ornaments, personalized and sentimental pieces will be in high demand. Customizable ornaments that capture special memories or feature family photos will add a personal touch to your tree. In addition, handmade and DIY ornaments will continue to be a hit, allowing individuals to showcase their creativity and craftmanship.
As for activities, virtual Christmas parties and gatherings will still be popular options for those unable to be together physically. Expect to see creative ways to connect online, such as virtual gift exchanges, holiday-themed trivia games, and interactive cooking classes.
So get ready to embrace the upcoming trends and make your Christmas 2023 celebration one to remember!
Stylishly Send Warmth with These Amazing Merry Christmas 2023 Images
Add a touch of elegance and warmth to your Christmas greetings with these stunning images. From cozy fireplace scenes to festive winter landscapes, these pictures will instantly make your loved ones feel the holiday spirit. Whether you choose traditional designs or opt for a modern twist, these amazing Merry Christmas 2023 images are sure to impress. So go ahead, spread the joy and make your greetings truly stylish and heartfelt this holiday season.
Spreading Cheer with Unique Christmas Wishes
Get creative and make this Christmas extra special with unique Christmas wishes that will bring joy to your loved ones. From heartfelt messages to clever puns, there are endless ways to spread cheer. Whether you're looking for something funny, sentimental, or lighthearted, this section will provide you with plenty of inspiration to craft the perfect Christmas wishes that will leave a lasting impression. So get ready to make your loved ones' faces light up with these unique and personalized messages.
Express your Sentiments with Meaningful Christmas Messages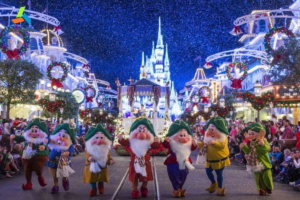 The holiday season is a time for expressing love and appreciation. In this section, we'll help you find the perfect words to convey your heartfelt sentiments to your loved ones. From expressing gratitude to spreading love and joy, we have a collection of meaningful Christmas messages that will touch the hearts of those who receive them. Whether you're sending a message to a close friend, family member, or colleague, these messages will help you make their Christmas extra special. Let's dive in and find the perfect words to express your sentiments this holiday season.
Inspiring Quotes to Reflect the Spirit of Christmas 2023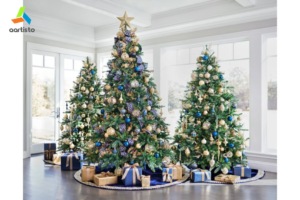 Get ready to be inspired and uplifted with these meaningful quotes that perfectly capture the spirit of Christmas 2023. From messages of love and gratitude to reminders of the importance of spreading kindness, these quotes will touch your heart and fill you with the joy and warmth of the holiday season. Let these words of wisdom guide you as you celebrate Christmas with your loved ones and make beautiful memories that will last a lifetime.
Customizing your Christmas Greetings for Loved Ones
Personalize your Christmas greetings by considering the interests, hobbies, and personalities of your loved ones. From adding inside jokes to incorporating their favorite colors or themes, there are countless ways to make your greetings unique. By customizing your Christmas messages, you'll show your loved ones that you truly care and have taken the time to create something special just for them. So get creative and make their Christmas greetings a reflection of their individuality and the bond you share.
Conclusion
As we come to the end of this ultimate guide to celebrating Merry Christmas 2023 in style, we hope you've found all the inspiration and tips you need to make this holiday season truly memorable. From the latest trends and stunning images to unique wishes, meaningful messages, and inspiring quotes, we've covered it all. Now it's time for you to unleash your creativity and spread joy and love to your loved ones. So go ahead, deck the halls, and make this Christmas one to remember for years to come!
ALSO READ : Honoring Our Farmers: Kisan Diwas 2023 and Beyond