An impressive way to show your clients what you can do is to show them what you've already done. Direct them to your online portfolio.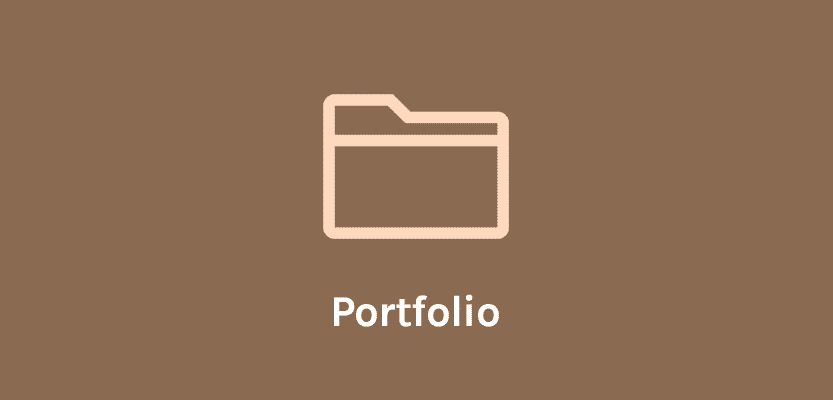 As new freelance web designer, creating an online portfolio is one of the very first things that you need to do. At the very moment you complete a project that you can be proud of, you can start to build your portfolio. and as an experienced freelance web designer you already have a portfolio. However, don't make the mistake that many experienced freelancers make and let your portfolio sit untouched for months–or even years. Your very best work should always be updated in your portfolio and it should be a changing online document that always highlights your very best work.
At the time someone looking at the portfolios of other web designers can certainly give you some good ideas, it's also helpful to have a checklist of elements you should include on your own portfolio. That's what this post is for
Element #1. Your Very Best Work
There is no doubt about this issue but if you haven't updated your portfolio in a while the work that you display may no longer be your best work.
All the skills you have likely to be improved with your growing experience. Also technology changes. Don't let your portfolio get stale. Review and rewrite it every few months. Every time you completed a major project ask yourself whether the work you just finished should be included in your portfolio or not.
Element #2. Challenges You've Overcome
Did you just recently learn a new skill? Such as solving a client's major problem with your web designs?
Certain things can certainly become selling points for your web design business, but only if prospective clients know about them. and possibly the one and only way clients can know about your skills/ successes is if you show them.
At the time you update your portfolio keep in mind to including challenging samples and samples of any new skills you have mastered.
Element #3. Explanatory Text
Sometimes a certain portfolio may be visually stunning, but it can't be assumed that prospects will understand the significance of what they are seeing.
Giving a few explaining text with your web design samples can help Explaining the text helps your prospects to understand the story behind your
For example– another web designer may realize that a particular portfolio sample uses jQuery–an important new skill you've recently mastered. But a potential client probably won't know this unless you point it out.
Element #4. Your Contact Information
Determined/Potential clients always access your portfolio through your website or blog. Since your website contains your contact information, they would always know how to contact you. Anyways, on the Internet you can't take this for granted.
Here the main important thing is your main site should definitely link to your portfolio, you also have to assume that some potential clients will wind up on your portfolio pages without ever visiting your main site. There are many ways this could happen. A blogger could link directly to your portfolio. There is a chance that a client could refer another business to you and send that business a link directly to your portfolio instead of your website.
Element #5. Your Logo
In case you have branded your web design business, your logo is a critical part of that brand to have your logo on every page of your portfolio along with your contact information.
Anyways, the main focus of your portfolio is your work. And at the same time , it shouldn't take center stage.
Element #6. Awards Received and/or Education
Most importantly your portfolio should include your most marketable recent accomplishments. Naturally, that means your best design work.
There are a huge number of web designers fail to include, however, the awards they've received or relevant courses they've recently taken. Yet, a list of your accomplishments could mean the difference between hiring you and hiring your competitor.
A direct list of your accomplishments can be posted on your portfolio site. In case the accomplishments are more, there is a need to create a separate page for the list and link to it.
Element #7. A Brief Bio
Clients are very much interested to know who they are dealing with, and your web design clients are no exception. That acts a important reason including a brief bio with your portfolio can help market your design business.
Bio which you are going to share within your portfolio shouldn't be your complete, life story. in short. Just write a few words explaining who you are and what make your web design unique.