India's largest industry sector is Construction and, after agriculture, the country's second-largest source of employment. India's construction sector is expected to grow gradually over the next four quarters
Top 10 construction companies in India 2023:
Indian Construction Industry Scenario
The Indian construction industry has been growing rapidly over the past few years, with an estimated worth of $126 billion in 2019. It is expected to continue its growth trajectory, reaching $1 trillion by 2030. The sector encompasses a wide range of activities, including residential, commercial, industrial, and infrastructure construction.
One of the major drivers of growth in the construction industry is the Indian government's focus on infrastructure development, including the ambitious "Smart Cities Mission" and the "Make in India" initiative. The government's emphasis on affordable housing is also a significant contributor to the industry's growth.
The construction industry in India is highly fragmented, with a large number of small and medium-sized enterprises operating in the sector. However, in recent years, there has been a trend towards consolidation, with larger players acquiring smaller firms to increase their market share.
Despite the growth in the industry, there are several challenges that need to be addressed, including a shortage of skilled labor, high material costs, and delays in project completion. The industry also needs to adopt more sustainable practices to reduce its impact on the environment.
Overall, the Indian construction industry has enormous potential for growth and development, and with the right policies and initiatives, it can become a major contributor to the country's economy.
The construction industry is one of the largest contributors to greenhouse gas emissions worldwide, and as such, there has been a growing push towards the adoption of green building solutions in recent years. Green building solutions are designed to reduce the environmental impact of buildings by improving energy efficiency, reducing water usage, and minimizing waste. These solutions can be applied at all stages of the construction process, from design through to demolition.
One of the main drivers behind the adoption of green building solutions is the growing recognition of the need to address climate change. As governments around the world set increasingly ambitious climate targets, the construction industry is being called upon to play its part in reducing emissions. Green building solutions offer a way to achieve this while also providing a range of other benefits, such as improved indoor air quality, reduced operating costs, and increased property values.
Adoption of Green Building Solutions in Construction Industry
The adoption of green building solutions is also being driven by changes in consumer preferences. As more people become aware of the environmental impact of the built environment, there is a growing demand for sustainable buildings. This is particularly true among younger generations, who are more likely to prioritize environmental sustainability when making purchasing decisions.
Despite the many benefits of green building solutions, adoption has been slow in some regions. This can be attributed in part to a lack of awareness and education among industry professionals, as well as a perception that green buildings are more expensive to construct. However, as the cost of green building materials and technologies continues to decline, and as more governments introduce incentives and regulations to encourage adoption, it is likely that we will see a rapid increase in the adoption of green building solutions in the coming years.
AI and its role in Construction in India
Artificial Intelligence (AI) is transforming industries across the globe, and the construction industry in India is no exception. AI can bring about significant improvements in various aspects of construction, from design and planning to project management and execution. Here are some of the ways in which AI is being used in the construction industry in India:
Design and Planning: AI can help architects and engineers to design and plan construction projects more efficiently. With AI-powered software, they can create 3D models of buildings and simulate various scenarios to optimize the design and improve energy efficiency.
Project Management: AI can help project managers to monitor progress, identify potential problems, and optimize workflows. AI-powered tools can analyze data from various sources, including sensors and drones, to provide real-time insights and recommendations.
Safety and Security: AI can help to improve safety and security on construction sites. AI-powered cameras and sensors can detect potential hazards and alert workers to take necessary precautions. AI-powered drones can monitor construction sites for unauthorized access or activity.
Quality Control: AI can help to improve quality control by analyzing data from sensors and cameras to detect defects and errors. AI-powered software can also identify patterns in data to predict potential problems and prevent defects before they occur.
Maintenance and Repairs: AI can help to optimize maintenance and repairs by analyzing data from sensors and machines to predict when maintenance is required. AI-powered predictive maintenance can prevent breakdowns and reduce downtime.
In conclusion, AI has the potential to transform the construction industry in India, making it more efficient, cost-effective, and sustainable. As AI technology continues to evolve, we can expect to see more innovative applications of AI in construction in the years to come.
We all know that construction field is always live in nature as it is part of every individuals basic necessities. When is comes to types of construction there are four key types of construction include residential, commercial, industrial, and infrastructure, which covers nearly every construction project. Best Construction companies list helps one to understand how influential and significate these companies are.
1. Larsen & Toubro Ltd
CEO: S. N. Subrahmanyan
Headquarters: Mumbai
Founded: 7 February 1938, Mumbai
Revenue – INR 147,813.26 crore
Larsen & Toubro Ltd, or L&T is a Mumbai-based global business with interests in engineering, construction, manufacturing, technology, and financial services. Two Danish engineers developed it in India.It is one of India's largest and most well-known private companies. Larsen & Toubro Limited is the most enduring legacy of two Danish engineers who founded a world-class company in India's engineering and construction sectors.
2. Reliance Infrastructure Ltd

CEO: Punit Garg
Headquarters: Navi Mumbai
Founded: 1 October 1929
Revenue: INR 20,972 crores
Originally known as Reliance Energy Limited and Bombay Suburban Electric Supply, Reliance Infrastructure Limited is an Indian private sector company that specializes in energy generation, infrastructure, construction companies in India, and defense. It is owned by the Reliance Anil Dhirubhai Ambani Group. Reliance Infrastructure Ltd is a well-known utility company that operates in all aspects of the power value chain, including generation, transmission, distribution, and power trading. The firm grew quickly with the completion of two 250 MW generation projects at Dahanu in 1995-96.
3. Macrotech Developers Pvt Ltd
Industry – Real estate & construction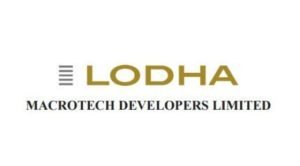 Founded – 1980
Formerly – Lodha Developers
Revenue – INR 2,534 crore
The Lodha Group is also known as Macrotech Developers is a Mumbai-based Indian real estate company. It was Introduced in 1980 by Mangal Prabhat Lodha. It has collaborated with Design Architects, Structural Consultants, Interior Design Partners, Service Partners, Financial Partners, and suppliers from the Sanitary Ware, Bathroom Fittings, Kitchens, Cement, Cables, and other sectors.
4. Punj Lloyd Ltd
Founder: Atul Punj
Founded: 1982
Headquarters: Gurugram
Revenue: INR 5,585.77 crores
Number of employees: 7,359
Punj Lloyd is Indian engineering, procurement, and construction firm focused on the energy, infrastructure, and defense sectors. The Middle East and Africa, Asia Pacific, South Asia, and Europe are all areas where the business operates. Punj Lloyd was formed by Atul Punj, the Punj family's third generation. He started the pipeline branch of Punj Sons Private Limited in 1982, which was later called Punj Lloyd Engineering Private Limited in 1988.
5. Sadbhav Engineering Ltd
Headquarters: Ahmedabad
Founder: Vishnubhai M. Patel
Founded: 3 October 1988
Revenue – INR 4,974 crore
Sadbhav Engineering Limited is a civil engineering and construction company situated in Ahmedabad, Gujarat. The firm was founded in 1988 by Vishnubhai M. Patel. Sadbhav has performed projects in the building of roads and highways, bridges, mining, and irrigation infrastructure assistance. Two of the company's industries are EPC contracts and BOT. Earthen dams, siphons, canal renovation, and improvements are also among the firm's specialties.
6. Shapoorji Pallonji & Co. Ltd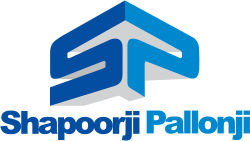 Owner – Pallonji Mistry
Headquarters – Mumbai
Founded – 1865
The Shapoorji Pallonji Group or Shapoorji Pallonji is a Mumbai-based Indian corporation. It operates in a variety of industries, including construction, real estate, textiles, engineered goods, home appliances, shipping, publishing, energy, and biotechnology. The success of Shapoorji Pallonji in sustainable engineering is owing to a strong workforce of over 70,000 people who prioritize safety, led by over 400 safety advocates and inspired by  the slogan "Either Safe Work or Refusal."
7. Dilip Buildcon Ltd
Industries – Civil Engineering
Company size – 201-500 employees
Headquarters – Bhopal, MP
Revenue – INR 29,292 million
Dilip Buildcon Limited (DBL), located in Bhopal, is a major full-service infrastructure firm with capabilities in roads and bridges, sewage dams, irrigation, industrial commercial, mining, water sanitation, and residential projects, with a presence in over 17 states. Devendra Jain is the Company's Executive Director and Chief Executive Officer. As a recent engineering graduate, he began working at Dilip Builders in 1995. The company's sales boom has propelled it into India's top ten civil construction companies in Indian.
8. Hindustan Construction Co. Ltd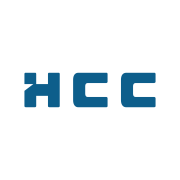 Founder: Walchand Hirachand
Founded: 27 January 1926
Headquarters: Mumbai
Number of employees: 1,900
Revenue – INR 81.50 billion
HCC Limited, also known as Hindustan Construction Firm Limited, is an Indian a construction firm that works in engineering and construction companies in India, real estate, infrastructure, urban development, and management. HCC Ltd., a large-scale civil engineering and infrastructure business founded in 1926 by entrepreneur Seth Walchand Hirachand, works on projects such as hydel power plants,
nuclear power plants, expressways and highways, tunnels, and bridges. The transportation, electricity, and water infrastructure sectors are currently served by HCC.
9. NCC Ltd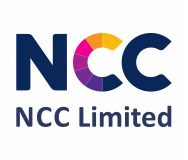 Founder: AVS Raju
Founded: 1978
Headquarters: India
Revenue – 53,9 billion SEK
In 1978, NCC Limited was founded as a partnership, then in 1990, it became a limited company. NCC has grown steadily during the previous three decades. It is one of India's leading construction companies in Indian businesses in terms of revenue. NCC is a civil construction firm that works in fields including buildings, water, roads, irrigation, power, railroads, metals, and mining. It is also active in the Middle East, where it is now working on roads, buildings, and water.
10. Simplex Infrastructures Ltd
Industries – Civil Engineering
Company size – 1001-5000 employees
Type – Public Company
Simplex Infrastructures Limited (SIL) is one of the most interesting multinational corporations engaged in the creation of large industrial and public infrastructure. The firm was founded by H.P. Lancaster of the United Kingdom on December 19, 1924, and was later taken over by the Mundra family of Kolkata following India's independence. Industrial Urban Utilities Ground Engineering Power SIL offers a variety of services, including construction, housing, roads, railways, bridges, and marine. In India as well as abroad, the organization has a diverse geographical reach.
Frequently Asked Questions
Which is the No 1 construction company in India?
Who is the biggest builder in India?
Prestige Group and Lodha Group
Who is the richest contractor in India?
Mangal Prabhat Lodha of Macrotech Developers (Lodha Group)
Indias best engineering company
BHEL- Bharat Heavy Electricals Limited is the biggest Engineering Company in India
25 Sectors of Make in India
Automobile AUTOMOBILE COMPONENTS Automobile Components AVIATION Aviation BIOTECHNOLOGY Biotechnology Chemicals Construction Defence Manufacturing Electrical Machinery Electronic Systems Food Processing IT and BPM Leather Media and Entertainment Mining Oil and Gas Pharmaceuticals Ports and Shipping Railways Renewable Energy Roads and Highways Space Textiles and Garments Thermal Power Tourism and Hospitality Wellness
Also refer: Career In Digital Marketing in India
Get knowledge about: Digital Marketing In Automobile Industry