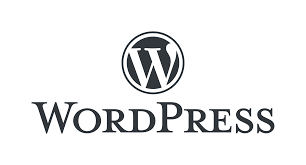 As competitor to the idea of Content Management Systems (CMS) carrying complex frameworks and functionalities, WordPress comes off as a breathing space.
It is no surprise, to become one of the most preferred CMSs for website creation. yet for the beginners, a few steps is all it takes to own a website on this platform. Well, before moving on with this guide to create website using WordPress, let's have a better look at WordPress and its functionality.
WordPress – Your gateway to the world of content management
When you open your WordPress dashboard, it looks a clean slate of specifically defined sections. A sidebar for management, a clear dashboard, notifications at the top and more!
Simplicity you can't help but marvel on.
Well, as simple as it may look, WordPress brings numerous sophistication and layers of functionality that overwhelms. So, here comes the question, how do you initiate making a WordPress website that impresses your visitor with a layout right at the moment he/she opens it.
Well, using WordPress like a pro requires quite a bit of experience, and you must do it efficiently to make the most of your WordPress site.
Hence, let's start digging through the steps that allow you to create website using WordPress with this guide.
Initially Step 1 – Selecting a domain for your website
Initially we need to create free WordPress website is to choose a domain which serves as the address to your website. It will be the URL your visitor will be able to see in the address bar.
Choose it cautiously so that it remains relatively short, is easy to remember and unifies the idea of your brand in the domain itself.
Step 2 – Go for the purchase of web hosting and the selected domain
Next, proceed with the purchase of web hosting that will 'host' your website from a company that provides web hosting services. Also, make sure to choose a hosting plan that is affordable yet supports the storage and access of data of considerable volume.
Well, your journey to create WordPress site is half done with web hosting and domain purchase. You can also opt for a free domain to start with this site. on the other hand, it would limit the functionalities that you can get with a paid domain.
Step 3 – Proceed with WordPress installation
At the same time as there are multiple ways to install WordPress, one of the easiest ways is to proceed with it via the one-click process of installation given by your web hosting provider.
Once you have received the login username and password, you must change the details and customize it for security purpose.
Step 4 – Select a theme for your WordPress, install and configure
Once you have completed the process to create website using WordPress, the first thing to do to start with its use is to select a theme. These pre-coded and pre-designed theme templates help you save both time and money required for hiring a WordPress manager.
Also, install the theme and configure your WordPress account by setting up different widgets available in it.
Step 5 – Publish the first pages and create a menu
Now comes the outlining of your web pages that your visitors would be able to see. These pages are of two types, one that serves the purpose of a normal web page with all the relevant information about the author and second, a page that hosts all the posts you publish.
The finest things about WordPress create website is that it offers a consistent interface irrespective of whether you are handling a regular web page or a post page.
Step 6 – Set up the menu
Once you publish your posts, they are visible on your blog page. For this, you also need to add up a navigation bar that will ease the access to various features on the website. To bring this functionality, you also need to create a menu for your website.
Once you are done with it, you can continue with the installation of essential plugins to facilitate the accommodation of other functionalities.
That's it; you are done with the process of how to create website using WordPress.
Well, with the ease of access to social media and other promotional methods, there hasn't been a better time to learn how to use your WordPress site!