Branding is hugely significant for every company out there. It helps you to reach out to your potential customers and retain the existing ones. Branding gives a new identity to your products and services and enables you to gain more recognition in the dynamic marketplace. Top companies across the globe implement many branding strategies each day. Essentially, branding is a trial and error experiment where you need to find what works best for your company and what to avoid. However, continue reading ahead to know about the most common mistake that you need to avoid when you're developing a brand strategy.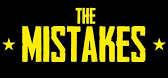 You are not a kid. Thus, you can't please everyone.
It would be best if you define your focus. You may have an excellent branding team with countless ideas to reach more people. But, all of it isn't very helpful if you are trying to do everything. You must define your target buyer and then identify the best means to impress them. For example, let's assume that you are starting a new sandwich parlour, and your focus is on fresh vegetables. Then, you must advertise on similar lines and engage in relevant brand promotion ideas. Align your efforts to see the best possible results.
Are you posting once a month and then expecting yourself to go viral?
Are you active on your social media handles? Copywriting is a budding industry that can provide you with excellent writers from across the world. You must contact them and get creative posts for your social media handles. You must consistently post photos, videos, GIFs, and carousels. Use relevant hashtags when you post anything on Facebook and Instagram. Consistency is the key to success. The more you appear on people's news feeds, the more they are likely to show interest in you. You must post at least once every three days to get good online viewership.
Never underestimate the power of social media handles.
Social media handles are one of the most effective ways to reach out to your clients. But, what happens when the clients want to reach out to you. You must remember that the digital world is a two-way street. It means that if you are posting photos and videos online, then you must be prepared to face questions and respond to your potential buyers. Social media handles are means through which the public can ask you questions regarding your products and services.
Additionally, they may also report complaints. You must build a team for a quick response. Never keep them waiting for too long, or they are likely to explore other options.
Are you taking your clients for granted?
It is an old saying that the customer is God. Well, it is indeed accurate and still relevant in present-day market conditions. If you wish to excel as a brand and reach new heights of success, then you must realize that the customer is the centre of all transactions. It would help if you kept the customer needs in mind when you are thinking of business branding ideas. Poor customer service can instantly ruin your image and lead to significant losses. Always aim to resolve customer problems as soon as possible. The quicker you respond, the more valued they feel. The customers will respect you only when you appreciate them.
Stop pretending that you are a high school principal.
Heading a company is a big responsibility on your shoulders that can sometimes get overwhelming. While it is essential to take things seriously, you must cut down on the importance you give yourself. You need to be a team player and give space to everyone. Everyone likes a boss who is not too strict. You must know how to connect with people around you instead of forcing them to do the assigned tasks. One of the most effective ways to reach out to buyers is by using humour. Always try to incorporate funny elements in your posts that will keep your viewers hooked for more. Please remember that the buyers have an impressionable mind, and you must impress them with your honesty and consistency.
These are some of the most common mistakes that people make during branding. Avoid them, and you are bound to succeed. No brand is built in a day. You will need multiple specially designated teams to do every task such as designing the ad campaign, creating the copy lines, posting online, responding to client queries, and more. Thus, do not feel disheartened if you are not there yet. Most of the modern branding strategies revolve around the effective use of social media platforms such as Facebook, Instagram, Snapchat, Hike Messenger, TikTok, and likewise. Learn about every app and then decide on the one that will help you the maximum.