Maintaining your website's ability to rank higher in global search engines is challenging. Inspecting the several layers of the SEO system of your site requires attention and expertise. A digital marketing agency specializes in conducting an SEO audit. It helps to analyze which tools are working and which are not. 
SEO auditors try to pinpoint and take out the kinks from a running marketing campaign. An SEO audit aims to figure out the errors and weak links in the systems and how to eradicate or craft a way around them. It helps you figure out the effectiveness and engagement of your website or campaign. 
A digital marketing specialist comes with all the experience and tools to perform a successful audit and develop a better strategy for the business. 
Why Is Executing an SEO Audit Integral?
Search Engine Optimization (SEO) is a primary element for successful e-commerce and digital marketing operations. It covers various media and stats related to site visibility and reach. 
Conducting an SEO audit from time to time is important. It can effectively remove the hindrance of organic traffic to your campaign or business. 
It improves the usability of the website by enhancing the layout. 

It helps eradicate navigational weaknesses of the website. 

It aids in enhancing the structural integrity of the site. 

It keeps the traffic to the website in flow. 

It can help improve the quality of your content. 

It helps you rank higher in search engines. 
Key elements that digital marketing agencies look out for in an SEO audit
SEO analysis is a multilayered event that requires diligence and attention to detail. Even a little room for error can setback the website and cause many problems. Some of the prominent areas that an SEO audit covers are the following: 
Accessibility 
Visibility and accessibility are the pillars that keep a business afloat in a digital space. It might be a troublesome task to find an local digital marketing agency that has experience and expertise. For your startup to be SEO optimized, it is a great idea to hire digital marketing agencies in Milwaukee or Alabama or any other digital marketing agency near you. 
The experts from the agency ensure that your website has all the links that make it accessible to customers. They also try to remove any roadblocks or errors in the process of the audit. 
Indexation 
SEO covers the intent behind a given search, also called Latent Semantic Indexing (LS ). It can determine the frequency of long keywords and is designed to understand their meaning and improve this aspect efficiently. 
Optimization 
You can use digital marketing services such as an audit from a firm to help you analyze how much engagement your organic searches get. It can optimize the flow of customers as well as build search gates for your website. 
Process of Performing an SEO Audit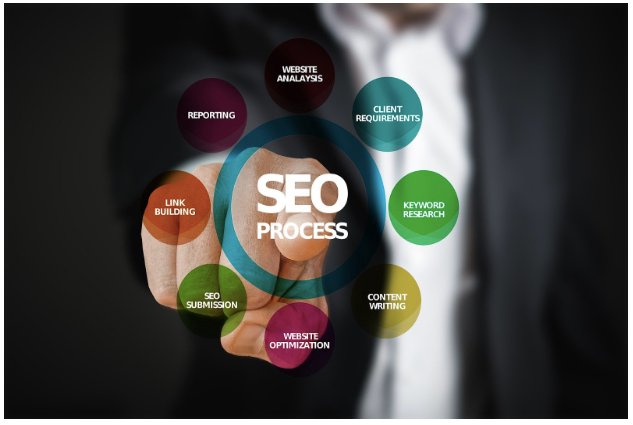 Image Source: Pixabay
A Digital marketing company uses several tools and experts who can conduct an SEO audit for a business. Because of its complicated steps and long checklist, hiring a digital marketing agency is optimum. They can run diagnostics of your system and provide results with data. The four parts of the process of an SEO audit are explained below. 
Internal SEO Audit (On-Page)
On-page audit contains control over the elements and functions on the site. You can change or modify these functions to suit your requirements or the trends you follow. 
Analyze Keyword Usage 
Users generally type specific keywords in search engines to get desired results. Go through other websites and compare the content in focus. Focusing on keywords in H1, body, and meta description can improve your search engine visibility. 
Place Sitemaps 
Using HTML and XML sitemaps gives web crawlers a path to find specific links. Placing these sitemaps makes it easier to access your website. It helps the audience to get to your page easily if it has no internal links. 
Build Internal Links 
Make sure that there are enough internal links on the site. It creates links inside for new content on the business's forum. It gives your website an SEO boost and drives more traffic to other links within your blog. 
External SEO Audit (Off-Page)
The parts of the web connected to your site that you can influence for your benefit come under the off-page SEO audit. 
Building Backlinks 
Creating and ensuring enough backlinks are available is integral to driving an audience to your website. They are a link to a specific segment of your website. 
Well-reputed websites, including a link to your site, can garner more customers to visit and consider your products. This adds value to your website and checking to see if backlinks are working fine is essential. 
Branded Searches 
This helps the audience search for your business on the web with your website's exact brand name. Google search tools can quickly help you monitor how much engagement this gets and use online tools to improve it. 
Increasing Engagement 
A digital marketing specialist ensures that the links created to improve your reach on social media platforms are in motion. They ensure that the social media traffic is directed to your site easily. It can also increase your website's ranking and make it SEO optimized. 
Technical SEO Audit
The team should inspect the mechanics behind your site's working once in a while. These are covered under the technical SEO audit. There are heaps upon heaps of tools and processes that they can examine. 
Check Site Security 
Website security is vital as it protects businesses' and customers' data from being stolen. If you have an unsecured browser, then it can be easily hacked. If you have a secure site, it guards the data on the website, which builds customer trust and engagement. It thus improves the SEO ranking of your business. 
Check Page Speed 
One of the most critical technical aspects is determining if your page is running and loading smoothly. Positive user experience and traffic flow are generated with pages that load quickly. You can fix the issues that can be causing a lag. Eradicating this problem puts your site higher in SEO ranking. 
Check Mobile Compatibility 
Customers are more driven to access online websites through mobiles. Check if the website, layout, and performance are compatible with mobiles. Ensure that the text is readable and the website gets opened easily through a mobile phone. This also enhances engagement and SEO optimization. 
Local SEO Audit
This involves the overall condition of your page and its appearance in search forums. Appointing a local digital marketing agency helps your review and make improvements in your area of interest. 
Check the Website and Landing Page.
You can use Google Search and Analytics to review your website ranking and access its landing page like a regular viewer. You can analyze the structure and take out parts that require visible improvement for the audience. 
Citation Analysis 
Review if the business is listed in trusted online directories containing the business's information. This private information can be the page's name, address, and contact details that can be managed. You can cross-examine and lay claim to the web teams for your business being a trusted and secure selling platform.
Competition Analysis 
Identifying your actual competitors and comparing your website with theirs to analyze which parts need improvement is an important part. It helps your business stay on top of its line and decreases customer bounce rate. 
Conclusion 
SEO optimization is key to building a reliable business website. With growing updates, there are several chinks that are often created by re-clicks and recurrent usage. SEO audit by a well-reputed digital marketing agency is very important. This is a guaranteed way to analyze which website or marketing campaign options are working and which are not. 
An SEO audit is carefully performed by a digital marketing specialist and has four parts in the process. These parts are off-page SEO audit, on-page SEO, technical SEO audit, and local SEO audit. This helps you analyze the whole system and identify if there are any problems that need to be solved.