The true potential of social media traffic is no secret. 2020 has been in a whole new level, and the digital world has proven it.

Frankly speaking Social media is no longer a mere part of someone's life; rather, it has become a significant part of many businesses. Its uses are no longer held for personal reasons only. Social media plays a significant role in professional lives as well.
The platforms can help companies reach out to their targeted audience. Therefore, gaining traffic has become even more essential in 2019.
Without further delay, let's check out what do the present statistics have to say about social media and how you can increase traffic to your platform.
Keep an eye on how social media management has taken over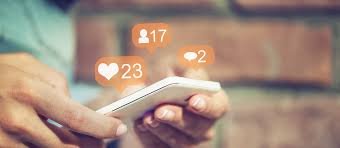 Strategies are changing every now and then, followed by features and algorithms. In case you think you're updated in this case, there is a need to rethink, since there is remarkable growth in digital media
There is a clear evident based on the survey that social platforms such as Instagram, facebook have been continually growing. from 2014, the number of users kept on increasing by approximately 100 million every month. However, from September 2017 to June 2018, that number had increased by around 200 million.
If you are intrigued to know more in details about social media management, continue reading with a few specific examples!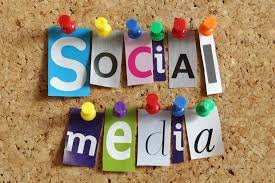 Facebook:
97% of advertisers consider it as the most useful platform when it comes to social media marketing.
As stated in October 2018, Facebook had over 2 billion active users, and it continued to be the most popular site among social networks.
SimilarWeb and Alexa placed Facebook on the third position in global website rankings, while YouTube has taken the second position which belonged to Facebook earlier.
Instagram:
Talking about social media engagement, Instagram has topped Facebook with a rate of 1.60% for every post.
Instagram has managed to attract 72% of teens, while the percentage was 52% in 2015.
Ad spending is almost 23% higher than the amount required on Facebook.
Over 100 million pictures or videos are uploaded every day made this an active platform.
Twitter:
Since 88% of advertisers use this platform to pull social media traffic, it makes Twitter more popular than the rest.
They earned almost $665 million revenue at the beginning of 2018. This is expected to keep increasing by 21%.
Of this revenue, $575 was from ads, which also increased by 21%.
Currently, this platform has 326 million active users monthly.
Those users tweet almost 500 million posts on a daily basis.
LinkedIn:
This platform has around 590 million users and 260 million become active every month.
Speaking of conversion rate, LinkedIn is 277% better than Twitter and Facebook.
80% of B2B leads is generated from this platform.
Facebook, LinkedIn and Twitter contribute approximately 90% of traffic to B2B websites and blogs. Apart of these, LinkedIn is responsible for half of it alone.
obviously, social media had bought a drastic change in entire digital world. However, to increase traffic, you need to keep certain aspects in mind.
Gain traffic by focusing on social media engagement
Keep the following in mind in order to generate more traffic:
Introduce Facebook Customer Chatbot:
You must be aware of the chat widgets that pop up every now and then on websites. However, you might not know that you can install the same with the help of Facebook Messenger widget.
The function is quite similar, but it has an additional aspect. Through this, a customer can opt for communications via Messenger. This means you could end up with their contact information. Imagine every time a person chats with you via this feature, you would get a new contact in the Messenger and thus, more social media traffic in order.
Use your website to point out your social media accounts:
Having icons on your website linked up with your social media accounts is a great way to broadcast and reach out to the targeted audience. This is a perfect strategy to put out your presence.
However, ensure that the icons are easily visible and any user should be able to locate them once they are on your site.
Engaging and easily readable content can generate social media traffic:
Make it available to visitors for sharing the materials you upload on social media. Ensure that you use "share this" buttons and even install plug-ins so that users can share important and relevant things uploaded on your website.
Enable the feature of posting comments:
It is wise to let users comment on your posts so that they feel interactive and such conversations might turn into great discussions. However, including a feature such as a widget or a comment plug-in is imperative, so that any spam is automatically filtered for good.
Make sure the content looks attractive:
You can also increase social media traffic by ensuring that the content are attractive and engaging so that users feel invited to share the same.
Add click-to-Tweets in your content:
In case you are not aware of this tool, it enables handcraft tweets. Such tweets feature some piece of contents like a quote or catchy lines. This is a great way to attract users and provoke them to be more socially active.
Invoke a social login:
To help your website become a full-on social platform, you need to incorporate social login in order to persuade participation as well as increase membership. Offer additional benefits to those who would join your site via social media…
For the best results, try to stay updated about the latest trends and strategies of increasing traffic and ensure that your effort does not go in vain. Also, keep an eye on the statistics based on social media to execute plans in the best manner possible.