Creating links for Bing differs from link building for Google. Here we are going to discuss how to create a single unique strategy that will help you optimize both search engines.
Do you know why you are ranked well (e.g., Page 1) on Google, but rank poorly (Page 4 or lower) on other search engines, like Bing?
It can be confusing. You've invested in SEO.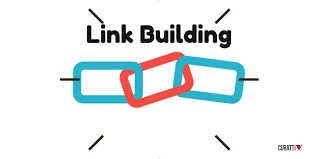 First-class SEO isn't only optimizing for one search engine. Google is the world's most popular search engine. Here the algorithm updates have reshaped search and SEO from time to time. Therefore, some SEO professionals today completely ignore any search engine that doesn't start with "G" and end in "oogle".
That's a problem.
As Google owns 91.98% of the global market share, its total U.S. market share is 88.3%, according to Stats as of March 2020. That means more than a third of your U.S. customers are searching for you on platforms other than Google.
whereas, Bing and Yahoo own 4.21% of the total global desktop search engine market share and 10.05% of the U.S. market share.
So now what is the new update?
SEO techniques work similarly across both platforms. So you can continue to focus on content marketing and link building. At this point of time, as you may already have guessed, Bing and Google have a few key differences.
The differences may lead to discrepancies in your rankings. This chapter will cover how building links for Bing differs from link building for Google and how you can create a unique strategy that will help you optimize for both search engines. To overcome those difference and difficulties the following strategies should be kept into action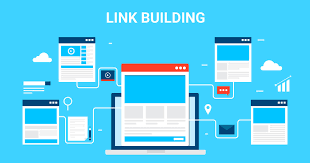 1. Be (Cautiously) More Aggressive with Link Count
backlinks have great importance in the Google and Bing but with a few important differences. The major one among those differences is regarding quality versus quantity.
"Google's opinion for the importance of a page based on the incoming links from other sites is known as PageRank. (It is an important signal, but it's one of more than 200 that we use to determine relevancy.) In general, a link from a site is regarded as a vote for the quality of your site."
This concludes that Google considers a few high-quality links with more PageRank to be infinitely more valuable than hundreds of links from low-quality sites.Meanwhile, Bing also values high-quality links. But Bing places more importance on link quantity:
"If there are more links pointing to your site which help Bing discover new pages on your site resulting a hike in the PageRank, Traditionally, it is also regarded as a signal of popularity. The contact/reference site linking to your content is essentially telling Bing that they trust your content."
Just remember that link quality matters. You absolutely shouldn't start linking to irrelevant sites.
How Many Links Are Enough?
About 73% of SEO professionals said that they built between 1-20 new links each month. This is considered as a good number of backlinks if you want to improve your search rankings.
About 21% of SEO professionals build between 20-100 new links per month. Employing this link building strategy will be more aggressive and likely yield more tangible results on Bing.
The bottom line:
In the case of Google ranking, focus on very high-quality links.
In the case of Bing ranking, bet on the number of links.
To attain better results, build no more than 20 backlinks each month. Focus on authoritative top-level domains and well-established sites.Bing heavily weighs .gov, .edu, and .org domains. Great importance for domain age is given by Bing when compared to Google in the positioning of ranks.
2. Place Less Emphasis on Anchor Text Diversity
There's a noticeable difference in Bing's attitude towards keywords in the anchor text when compared to Google. Since Google's 2012 Penguin update, sites with too much exact-match anchor text are liable to get slapped with a penalty.
At this moment compare that to Bing's guidelines, which actually encourage you to optimize your anchors:
As a matter-of-fact result of this is that we can see 10% more sites on Bing with keyword-rich anchor text. essentially, more than half of Bing's top 30 results (52-53%) all contain optimized anchors. Given this, it's theoretically possible (and quite easy) to over-optimize your links for Bing, though I don't recommend it.
Your site ranking will almost certainly plunge on Google as Penguin hits you for over-optimizing your anchor. If you want to start increasing your amount of anchor text with keywords, make sure you:
Be aware of your current margins with Google and increase them gradually.
Make sure of your competitors that rank well on both Google and Bing with a link analysis tool. See what percentage seems to be working for them. Build up to their level.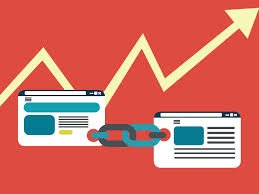 3. Drive Links with Social Media
Bing has considered social media signals while ranking the site:
"As social media plays a role in today's effort to rank well in search results. The majority and noticeable part is via influence. For a socially influenced person, this results in their followers sharing information widely, which in turn results in Bing seeing these positive signals. Acquiring those positive signals can have an impact on how you rank organically in the long run."
As a matter of fact, Searchmetrics analysis of Bing's ranking factors found that not only does Bing value social signals, but that social signals have a strong correlation with better rankings.
This collaborates properly with some of the new data recent poll uncovered – that modern SEO professionals consider social sharing to be one of the most efficient ways to build links in 2019.
actually, 68% of the polled advanced SEO professionals, who have used social sharing with link building in mind, found it to be efficient:
About 88% of SEO pros included links in their social media profiles.
About 81% of our respondents shared their content on social media.
Around 53% of respondents created viral campaigns (e.g. contests).
one can also use software to search for influencers in your niche on the platform of your choice. And not to mention youtube serves as a great influencing platform.