E-commerce enjoyed incredible growth during the pandemic. And the growth traction will only increase with time. Online retail was worth $4.9 trillion in 2021 and is projected to reach $7.4 trillion by 2025. It is an immense growth, but it may be difficult to handle customers and their preferences on a large scale. Chatbots are making it easier to run your eCommerce shops like Shopify. 
With a Shopify chatbot, you can drive customer acquisition and retention, eventually leading to increased sales. You may be wondering if a chatbot is even necessary. 
About 96% will leave your brand for poor customer service. You must know each customer's unique preference for a personalized experience. Achieving that can be impossible, particularly when scaling and handling many customers simultaneously. 
AI chatbots solve this problem. They are intelligent conversational widgets. They ensure reliable, customized, and instant customer service support. Apart from saving overhead costs of human agents, they also offer incredible efficiency. There are strategies for maximizing their impact on your Shopify store.
Shopify AI Chatbot Marketing Strategies 
In this article, you'll learn key AI Shopify chatbot strategies to improve customer acquisition, sales, conversions, and customer retention. Let's explore some of the strategies.
Boosting Sales Via Shopify Chatbot 
There are several ways of driving sales using Shopify chatbots. The bot can do this by increasing and qualifying lead generation. The Shopify chatbot can run quizzes to understand each shop visitor. It will also let you know your best and least-performing products. 
You can therefore focus on your best-performing products to increase sales. Integrating the Shopify chatbot into your coupons can attract visitors to make purchases. Over 90% of US shoppers use coupons, making it a goldmine to drive sales. Using chatbots in digital coupons,  visitors will make direct sales from the chatbot. 
There are additional ways you can further boost your sales with a Shopify chatbot. You can drive better customer engagement with zero waiting time. Besides, it offers accurate product suggestions based on customers' needs and preferences. To top it off, customers can directly cart their products from the chatbot.
For additional results can align your digital marketing and Shopify chatbot strategies. For example, you can use seasonal holiday shopping SEO keywords to generate traffic. The traffic can be directed to the shop, and the chatbot handles the rest. It makes it easier to help seasonal customers with what they want and boost sales. 
With a Shopify chatbot, you'll have multiple ways of driving sales. Below are some of the ways you can maximize this tool.
Use Shopify Chatbot in Your Product Page Buttons
You can iterate the Shopify chatbot on product page buttons. You can take it further and connect social media buttons with bots on the pages. The shapes, sizes, and colors can be different. 
You should create a clear, relevant CTA that sends leads to social media messengers. For example, you can use Facebook Messenger to engage with customers on it through the bot. 
Such connection improves tracking and efficiency in omnichannel management for superior customer experience.  
Increase Personalization Using Quizzes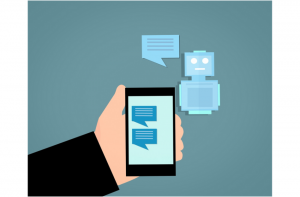 Source: Pxhere
You can drive personalization in social media messengers by using some key variables. For example, you can use location, previous order, and browsing history. It will uncover user needs and tastes. 
But, some tastes are better understood by just asking. For example, a product could be a gift for someone making it wrong, profiling the user's preference. 
AI Shopify chatbots are conversational and run quizzes to pick user interests. It can also automatically pick up the language, gender, etc., of the user to drive a highly personalized experience. 
For example, three users fluent in English, Spanish and Chinese are looking for certain lipsticks. You can suggest the products in each language they are familiar with. The chatbot will help present the same product in three different languages to each user. 
Leverage Shopify Chatbot for Product and Purchase Suggestions 
Product recommendation drives about 10%-30% of eCommerce revenue. The secret to its high impact is cross-selling and up-selling strategies. With customer preference and needs information, you can offer accurate product suggestions. 
You can drive ultra-personalization in your product and purchase suggestions through chatbots. They collect additional user preference data through quizzes that you can leverage to run more customized offers. Facebook Messenger is one of the free Shopify apps you can leverage to drive your product suggestions using a chatbot. 
Include Product Finders to Help Purchase Decisions 
You don't want to frustrate your customer with countless searches to get what they want. Chatbots do away with an endless search on the product pages. 
Your Shopify shop customers can use chatbots to find what they want faster. It is better implemented using a quiz-type of flow. The bot will use questions to guide users to the relevant products. 
Integrated AR Chatbot for Better Product Experience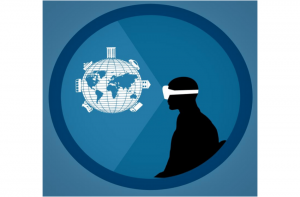 Source: Stockvault 
You can also increase customer engagement and experience through augmented reality (AR). AR allows users to try products before purchasing them virtually. So, a chatbot makes it easier and faster for the customer to try your products if AR is part of it. 
Several brands are leveraging AR chatbots to drive engagement and sales.  For example, Sephora Color Match uses an AR chatbot for user product testing. Virtual testing of products can help customers make faster and more accurate purchase decisions. 
Integrate a Post-Purchase Follow Up
Customer service efforts shouldn't end after shipment. Post-sales strategies would also greatly affect the whole client journey. Using the Shopify chatbot you can offer extended support especially when your products require installation or setups.
Chatbots can also be leveraged to ask for customer reviews or feedback. This information can be used to further upscale your services and ultimately improve business processes. 
Take Away 
Online retail will expand more, but stiff competition can undermine your bottom line. Shopify chatbots can drive your leads, customer engagement, conversion, and retention.
You can use the above strategies to drive your competitive leverage. You can connect chatbots with your product and social media pages to drive customer acquisition. Using personalization and product suggestions can also help drive sales. 
However, you should find a way to improve how your customer's test products virtually to enhance the customer experience.
social-media-ideas-for-world-earth-day