Building a brand around a service or product can come spontaneously, or, it can be a tremendous, frustrating, and confusing experience, almost like pain. In these situations, hiring a professional branding agency who had specializes in brand strategy to help you work out the hitches is the best bet!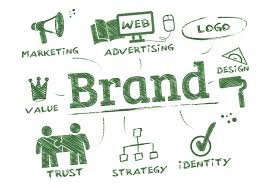 What does strong branding do?
Your branding should set you in your league. Customers should not think twice about whom to approach for a solution to their problem. Strong branding can help accomplish this.
The following are the signs of strong branding:
Delivers your company's message precisely
Gives you credibility amongst your competitors and customers
Builds a lasting impression with your customers
Motivates purchases & repeat customers
Develops a strong brand loyalty
Once you achieve all the above-mentioned aspects, the hard part is over. It will act as the base for your brand and help you fill in the gaps as you begin to fine-tune and combine them with your team and partners.
Why Is Branding Important?
These are the few reasons why branding is essential.
Identity :
Your brand is your unique identity and your company's way of standing out in the highly competitive industry. The purpose of a brand boils down to one final statement which is not always an easy one to answer: "We exist because of __." The answer to this will be the base as you build your brand identity because it will play a fundamental role in connecting with your customers and helping them visualize your brand the way you imagined it. In Branding, it is often the intangibles that build motivation to purchase your product or service and retain customer loyalty.
The ability to convert consumers into customers, who not only love your services or products but also follow along with you on your journey, is Branding. Social Media and Content Marketing have played a massive role in really bringing this aspect to life in recent years.
Direction :
Building a strong brand is equally important for your company's team as it is for your customers. When you have your entire team moving in the same direction and informing the same ideals to customers that got them there in the first place, you will be able to work a lot more easily and not forget, work with a lot more passion. A precise brand direction will help you create expectations with your clients that will keep them coming back for more, tell their friends about you, and always hold your business responsible.
Loyalty :
A good branding ensures customer loyalty, who always extend their support to the brand. They become the unofficial goodwill ambassadors of your brand and indulge in spreading a positive review through word of mouth, thus acting as influencers.
Protection :
Branding protects you from your competitors who are waiting to steal your show. Without a strong and concealed brand strategy, they can always replicate your ideas and claim ownership to it. With branding done right, you retain your originality which can never be replicated by your competitors even if they succeed in implementing your ideas.
Asset :
A brand is an asset. What the public is exposed to is nothing but a huge section of your business which is equally worth like your revenue and sales. With a lot of verticals like finance, creativity and more on stake taking up time, branding helps you find the difference between the revenue, debts, liquidation etc., and build/strengthen your business accordingly. Though this sounds like a Herculean task, the branding agencies are equipped with the bandwidth and adept skills to make this work.
Which businesses should focus on their branding efforts?
EVERYONE! Small, Medium, Large, New & Old. You must be ready to adapt to the changes to survive in such a competitive business world.